-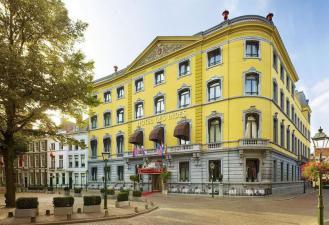 Lange Voorhout 54-56

,

Hague

,

Zuid-Holland

,

2514 EG

,

Netherlands

+31684637323
/ / / /
Hotel Des Indes is a luxurious 5-star hotel on the Lange Voorhout in the city centre of The Hague. There is an exclusive Health Club with a swimming pool. In addition, the property offers complimentary WiFi access.
The hotel rooms are elegant in style and have a seating area and a satellite TV. The large beds with soft white duvets offer a comfortable setting for your night's rest.
Hotel Des Indes was designed by the famous architect Jacques Garcia. There is also a lounge, restaurant and meeting facilities.
This hotel is located in the city centre, next to the former Royal Palace and near the Royal Park of The Hague, a short stroll from the main shopping areas and the Houses of Parliament.22 kms to the airport (rotterdam). 45 kms to the airport (schiphol). 1 km to the nearest station (the hague central). 5 minute walk to the nearest bus stop. 5 km to the nearest fair site (congresssgebouw).
Following its complete renovation, this is possibly the best hotel in the Netherlands. It has been beautifully restored to its former, traditional heyday, but with modern touches, and offers the utmost in luxury. It also comes complete with a health spa which is located on the lower ground floor and is almost like a labyrinth, with arches leading to treatment rooms and a small indoor swimming pool. This hotel comes highly recommended. CG/08/2007
The Hague City Centre is a great choice for travellers interested in museums, shopping and culture.
This property also has one of the best-rated locations in The Hague! Guests are happier about it compared to other properties in the area.
Couples particularly like the location — they rated it 9.6 for a two-person trip.
Area activities
Golf
Swimming pool
Indoor Pool
Solarium
Spa
Turkish/Steam Bath
Sauna
Massage
Gym
Check in times
Check-in starts at: 15:00 Check-out ends at: 12:00
Some features of this website need to store information about your visit. This is used only to provide service to you, is never shared with anyone else and is deleted when no longer needed.
You have not yet told us if we can collect Personally Identifiable Information about you
---
In detail
You must consent to us storing this data for you to be able to make bookings on this site. Regardless of whether or not you consent to your data being stored, we will store a cookie on your computer to tell us whether or not you have opted in. This helps us to ensure that we do not constantly ask you whether or not you want to opt in or out and it does not contain any Personally Identifiable Information (PII). If you change your mind you can visit the "App permissions" page at any time to opt in or out.
The information is stored for different time periods depending on the nature of your visit. So, if you are just looking around we will store approximate geographical location (country level) information. If you perform searches, then to make search forms more user friendly we will store the last things you searched on. This information is typically stored for a maximum of 24 hours and is only used to make your visit more pleasant.
When you make a booking with us, by necessity more information is stored.
The technicalites of the booking form are captured and retained for a maximum of 60 days. This is required so that On Request bookings can be turned into full bookings once a booking is approved, and for analysis by our teams in case there is an issue with a booking. If you were not logged in when you made a booking then we will email you a username and password so that you can view your booking history and exercise your Right To Be Forgotten (RTBF) if you wish to do that.
Data entered into the booking form, for example name, email address, real address is stored for a maximum of 365 days after the booking's departure date. This information is stored in encrypted form in our database so that only authorised people can view it. If you make a booking then by law we must store your PII whilst the booking is valid. Once the booking has completed, either because it has been cancelled or you have been checked out, then you will be able to exercise your RTBF by logging in and visiting the "Your data" page. Invoice information for completed bookings will still be securely stored in our database to ensure that we abide by relevant tax laws but you will be able to remove all other PII after the booking is completed.
When you consent to your information being stored as described above, we are legally obliged to store this consent in our database. This information will include your IP number and the content of the opt-in form. We will retain this consent notification indefinately (this is a legal requirement).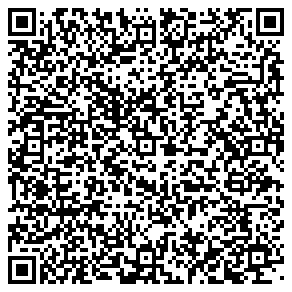 Properties nearby Des Indes within 50 km
No other properties nearby.