-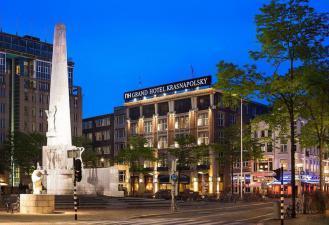 Dam

,

Amsterdam

,

Noord-Holland

,

1012 JS

,

Netherlands

+31 (0) 20 554 9111
/ / / /
Situated on Dam Square, in the heart of Amsterdam's historic centre, NH Grand Hotel Krasnapolsky is conveniently located next to the large department stores and museums. Trend-setting shopping streets are just around the corner, just as the many cultural gems such as the Royal Palace, Beurs van Berlage and the Oude Kerk. Other attractions nearby are Madame Tussauds, the Anne Frank Museum, Van Gogh Museum and the Red Light District. Anne Frank Museum (1.8 km). The former hiding place, where Anne Frank wrote her diary, is now a well known museum. The museum tells the history of the eight people in hiding and those who helped them during the war. Anne Frank's diary is among the original objects on display. Royal Palace (0.2 km). The Dutch Royal House is the House of Orange-Nassau. Since the 15 th century, the fortunes of this House have been closely tied to those of the Netherlands. Since that time, the Oranges have made a major contribution to the government as viceroys, kings and queens. With Central Station a convenient 5 minutes away, connections to Schiphol airport are swift and easy. Regularly the shuttlebus to and from Schiphol Airport (a transfer takes approximately 40 minutes) arrives at the hotel's entrance. From Schiphol Airport (A4) follow A4 direction Amsterdam Zaanstad, follow A10 direction RAI/Amersfoort. Take the exit S 112, at the end turn left direction Centrum. Make a quarter circle on the Prins Bernhardplein, then turn right on to the Wibautstraat. After 10 traffic lights you turn left direction centrum. Over the bridge you turn right. At the end of this road you turn right onto the Rokin. Drive along the Rokin until the Dam Square here you turn right. You will see the NH Grand Hotel Krasnapolsky and parking in front of you.
The hotel offers 468 equipped rooms, many of them with views to the square. The hotel features the lounge bar and the 'Golden Palm' bar, where clients may enjoy views of the Dam Square. Breakfast is served in the hotel's winter garden. Complimentary Wi-Fi.
Check in times
Check-in starts at: 15:00 Check-out ends at: 12:00
Some features of this website need to store information about your visit. This is used only to provide service to you, is never shared with anyone else and is deleted when no longer needed.
You have not yet told us if we can collect Personally Identifiable Information about you
---
In detail
You must consent to us storing this data for you to be able to make bookings on this site. Regardless of whether or not you consent to your data being stored, we will store a cookie on your computer to tell us whether or not you have opted in. This helps us to ensure that we do not constantly ask you whether or not you want to opt in or out and it does not contain any Personally Identifiable Information (PII). If you change your mind you can visit the "App permissions" page at any time to opt in or out.
The information is stored for different time periods depending on the nature of your visit. So, if you are just looking around we will store approximate geographical location (country level) information. If you perform searches, then to make search forms more user friendly we will store the last things you searched on. This information is typically stored for a maximum of 24 hours and is only used to make your visit more pleasant.
When you make a booking with us, by necessity more information is stored.
The technicalites of the booking form are captured and retained for a maximum of 60 days. This is required so that On Request bookings can be turned into full bookings once a booking is approved, and for analysis by our teams in case there is an issue with a booking. If you were not logged in when you made a booking then we will email you a username and password so that you can view your booking history and exercise your Right To Be Forgotten (RTBF) if you wish to do that.
Data entered into the booking form, for example name, email address, real address is stored for a maximum of 365 days after the booking's departure date. This information is stored in encrypted form in our database so that only authorised people can view it. If you make a booking then by law we must store your PII whilst the booking is valid. Once the booking has completed, either because it has been cancelled or you have been checked out, then you will be able to exercise your RTBF by logging in and visiting the "Your data" page. Invoice information for completed bookings will still be securely stored in our database to ensure that we abide by relevant tax laws but you will be able to remove all other PII after the booking is completed.
When you consent to your information being stored as described above, we are legally obliged to store this consent in our database. This information will include your IP number and the content of the opt-in form. We will retain this consent notification indefinately (this is a legal requirement).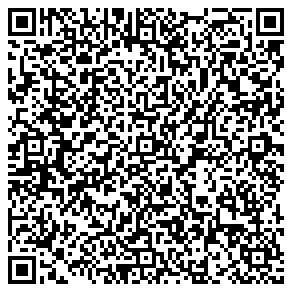 Properties nearby NH Collection Amsterdam Grand Hotel Krasnapolsky within 50 km
No other properties nearby.