Tuesday, 26 November 2019 00:11
Voordeeluitjes.nl: Kampioen in arrangementen
Written by My Super Tours
Share on Facebook
Voordeeluitjes.nl: Kampioen in arrangementen
Voordeeluitjes.nl offers over 1000 hotels with affordable deals in the Benelux and Germany. Thus Advantage offers outings for cycling and walking tours, wellnessarragenementen, vacation packages, all-inclusive packages and much more! Advantage outings works with major hotel chains such as: Fletcher, Golden Tulip, Holiday Inn and many more. The hotel packages at Voordeeluitjes.nl always have the lowest price guarantee.
Why choose Voordeeluitjes.nl?
1 Attractive benefits
2 Best Price Guaranteed
3 More than 1000hotels in Benelux and Germany
4 Every day new day offer!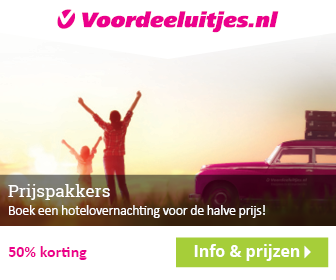 Latest from My Super Tours
Leave a comment
Make sure you enter all the required information, indicated by an asterisk (*). HTML code is not allowed.